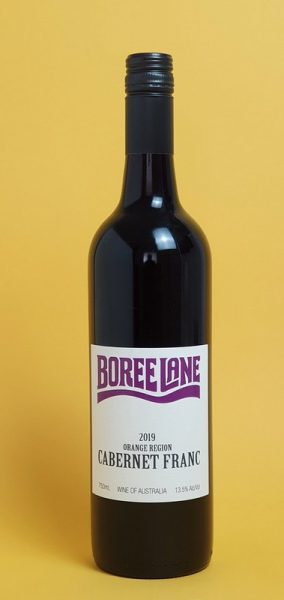 We are very happy to announce the release of our 2019 Cabernet Franc. It forms a very interesting companion to our popular 2009 Cabernet Franc, obviously a young companion given the 10 year difference!
The 2019 Cabernet Franc displays an inviting nose of soft red berries with some violet additions welcoming you to a palate where the berries and fruits are combined with well- balanced French oak. The medium weight of the Cabernet Franc grape is gently softened by the addition of 10 per cent of Merlot. This is the second wine made with our organically grown grapes.
With the growing interest In Cabernet Franc it is a timely addition in view of the unhappy 2020 vintage when, along with so many other wine producers, we made no wine at all. The 2019 Cabernet Franc reinforces the line-up of fantastic reds produced by Boree Lane Wines, all single vineyard, elegant, cool climate, food-friendly wines; from the joys of aged wines to the younger palates of the later additions.